LMS - Logitech Media Server
Use pCP as a streaming server (LMS) for all your players - original Logitech players as well as other pCP players.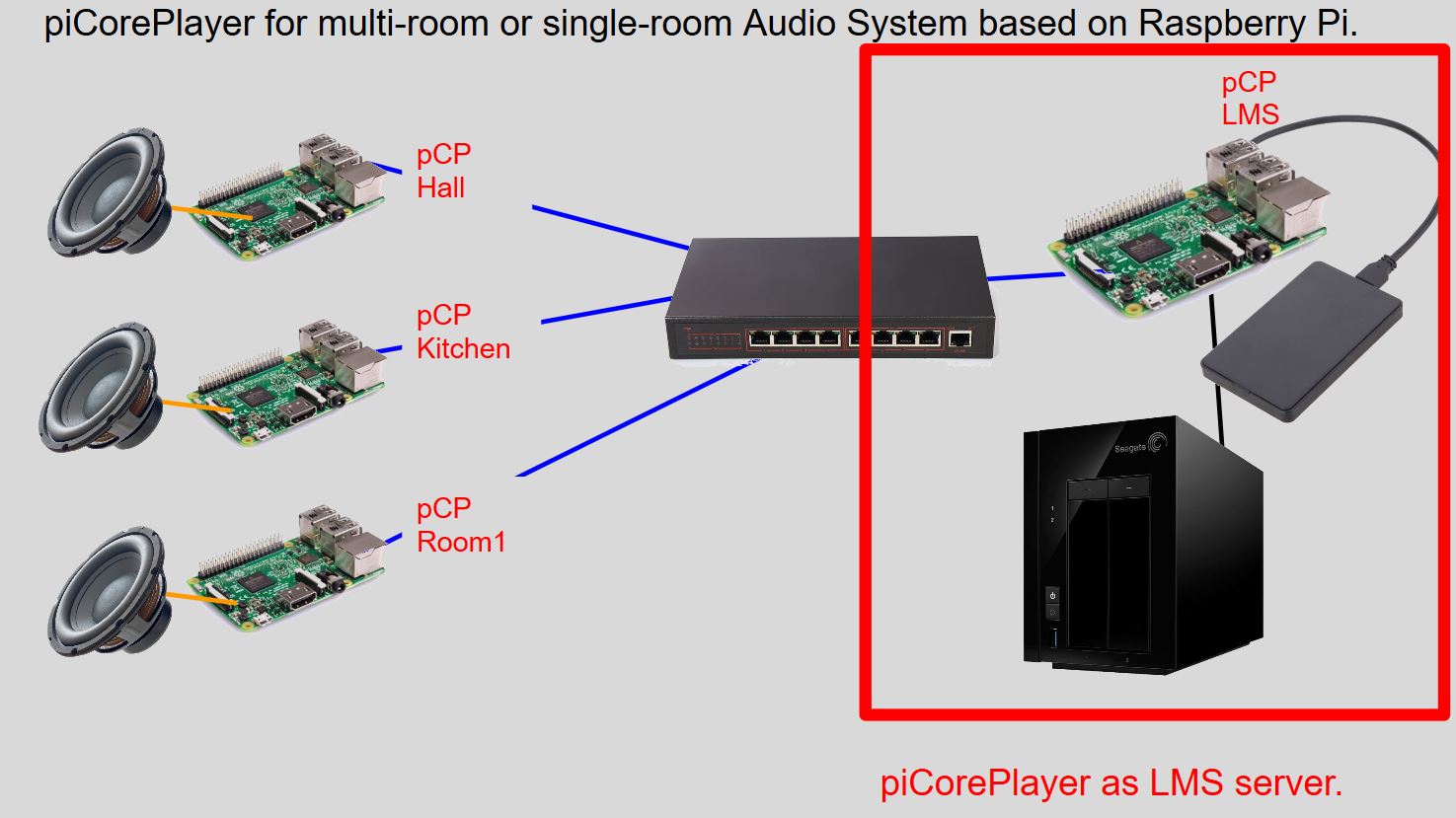 Installation of LMS on pCP is described on the help page.
It doesn't matter if your library includes 100 tracks or 100,000 tracks. You can rip your own CDs or buy your music from services like iTunes and Amazon MP3. LMS allows you to start listening to your personal music collection on a Squeezebox or software player like pCP in any room in your home.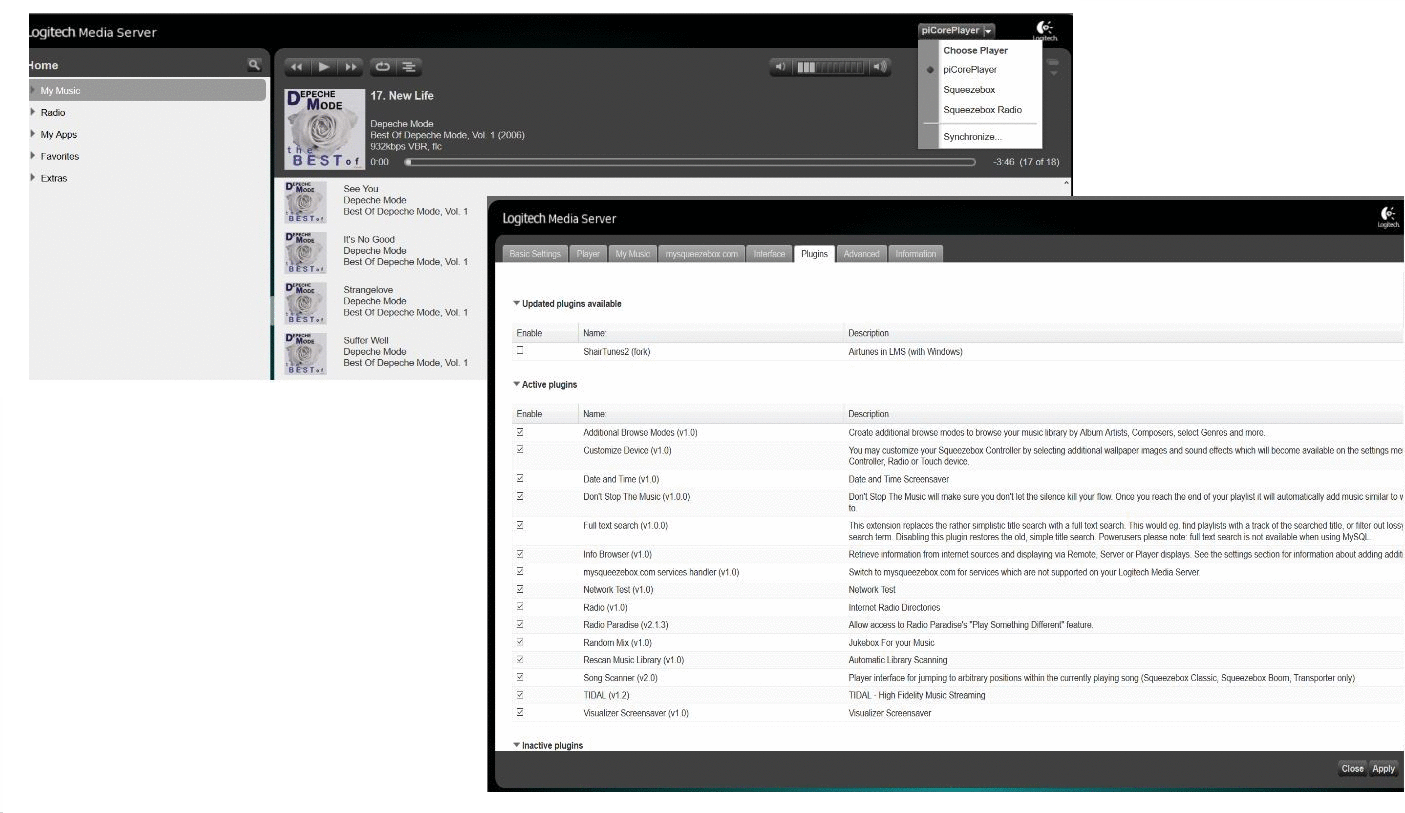 Extra options like support for streaming services as Dezer, Tidal, Spotify etc. are installed as Plugins at the LMS web-page.
Other Plugins will allow you to stream from Apple devices to pCP players and original Squeezebox devices whereas other plugins support streaming from LMS to Apple, Android or DLNA/UPnP players.
Local music can be stored and streamed from a USB flash drive, USB HDD or your NAS. How to add USB hard drive storage is described here.
A number of players can be connected - both original Squeezebox players as well as pCP players.
LMS is still in active development and it is one of the best and most robust audio servers available.